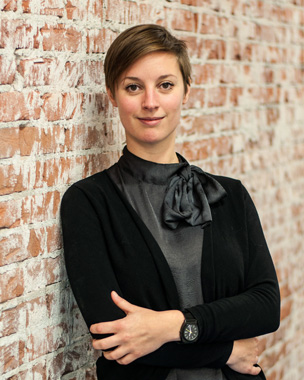 My name is Boukje Cnossen and I am an academic researcher currently working as a post-doctoral researcher and lecturer at the Institute of Sociology and Cultural Organization at Leuphana University of Lüneburg in Germany. My research focuses on organizing practices in the context of the arts and creative industries.
My research focuses on two main questions: (1) how do new organizations emerge and persist? and (2) how do discourses of entrepreneurship and creativity shape new organizational environments such as co-working? To deal with these questions, I draw on research on the communicative constitution of organizations, as well as concepts from process – and practice theory.
My academic research has been published in peer-reviewed international scientific journals such as Human Relations, the Journal of Organizational Ethnography, and the European Journal of Cultural Studies. I hold a PhD from the Tilburg School of Economics and Management at Tilburg University, the Netherlands.
I studied and worked in Amsterdam, London, Montréal, and Paris, and bring an international and interdisciplinary approach to my research and teaching. Because of my background in the Humanities
I hold a BA in Religious Studies from the University of Amsterdam, a Master of Research in Humanities & Cultural Studies from The London Consortium (University of London), my research is situated at the intersection of cultural studies and organization studies. I teach and have taught in the areas of organization theory, qualitative research methods, new forms of organizing, creative entrepreneurship, and labour in the cultural industries.
Prior to pursuing an academic career, I worked as a journalist
I worked for Dutch newspapers NRC Handelsblad, NRC Next and Het Parool, covering art and culture events. 
 and 
art critic
[insert page='writing-on-art' display='content'
and published a
a book
The book, entitled The Volkskrant Building: Manufacturing Difference in Amsterdam's creative city, is based on more than a year of intensive fieldwork in what is now called the Volkshotel. By following the different parties which were involved in turning this building into the nexus of creative Amsterdam (city government, former squatters, and artists and creative workers), it provides a critical approach to the creative city idea that has become a staple among city governments and policy makers. The book, co-authored with Sebastian Olma, is available here.
on the most iconic creative hub of the Netherlands. I also worked for various art organizations and occasionally conduct
freelance research
I made an ethnographic study of various creative hubs for the University of Amsterdam. I investigated the impact of technology on art in public space for the University of Melbourne. I developed educational programmes for the Stedelijk Museum Amsterdam and helped set up the Métamatic Research Initiative.
for cultural institutions.