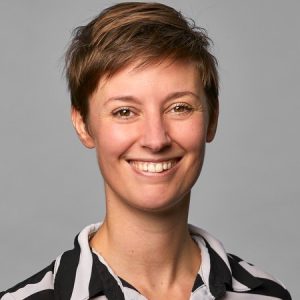 My name is Boukje Cnossen and I am Professor of Cultural Entrepreneurship at the Institute of Management and Organization at Leuphana University of Lüneburg in Germany. My research focuses on organizing practices in the context of the arts and creative industries.
My research focuses on two main questions: (1) how do new organizations emerge and persist? and (2) how do discourses of entrepreneurship and creativity shape new organizational environments such as co-working? To deal with these questions, I draw on research on the communicative constitution of organizations, as well as concepts from process – and practice theory.
My academic research has been published in peer-reviewed international scientific journals such as Human Relations, the Journal of Organizational Ethnography, and the European Journal of Cultural Studies. I hold a PhD from the Tilburg School of Economics and Management at Tilburg University, the Netherlands.
I studied and worked in Amsterdam, London, Montréal, and Paris, and bring an international and interdisciplinary approach to my research and teaching.
Prior to pursuing an academic career, I worked as a journalist and art critic and published a book on the most iconic creative hub of the Netherlands. I also worked for various art organizations and occasionally conduct freelance research for cultural institutions.